Our Team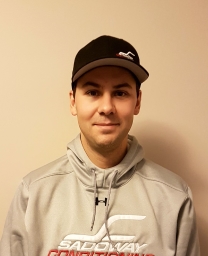 Ryan Sadoway
Conditioning Coach- B. Sc Kin, B. Ed, CSCS, Trx- C
Ryan Sadoway started Sadoway Conditioning in Saskatoon to allow athletes to progress to their potential. Ryan is currently a teacher in Saskatoon and has worked with numerous sports teams. Ryan has run the Swift Current Broncos (WHL) main camp fitness testing for two years. Prior to this, Ryan worked as the trainer and conditioning coach with the Saskatoon Contacts where they won a Telus Cup. Ryan was also an Assistant Coach/Conditioning Coach with the Saskatoon Blazers.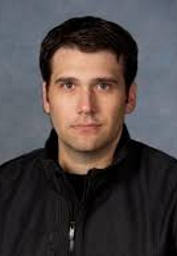 Bryce Thoma
Head Hockey - Skills/drills/area games
Bryce Thoma currently is an NHL scout with the Detroit Red Wings. Bryce is the former Assistant coach for the Saskatoon Blades. Prior to this Bryce was an assistant coach with Brent Sutter and the Red Deer Rebels for 5 years and was also a head coach and General manager in the SJHL for 3 years. As a player, Bryce played 4 seasons and won a memorial cup with the Red Deer Rebels. Bryce played 2 professional seasons one in the ECHL and one overseas. Prior to this Bryce played 3 seasons for the University of Saskatchewan Huskies.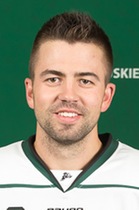 Kohl Bauml
Assistant Hockey - skills/drills/area games
Kohl Bauml is the former captain of the Everett Silvertips and former 30 + goal scorer in the WHL. Kohl is currently playing for the University of Saskatchewan. In his rookie season last year, Kohl won Canada West Rookie of the Year and was named to the CIS All-Rookie Team of 2016. This year Kohl was chosen to represent the CIS All Stars and play against team Canada's world junior team. Kohl's team won the series versus team Canada's world junior team.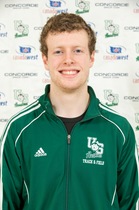 Jared Olson
Sprint and Dryland Coach
Jared was the Captain of the U of S Huskies track team and was the CIS champion for hurdles. Jared competed for Canada and made the finals to go to Rio for the Olympic games qualifiers. Jared was also the Huskie male athlete of the year and won the CIS student athlete community service award. Jared currently has graduated from Commerce, is still involved in track, and hopes to represent Canada in the next Olympics.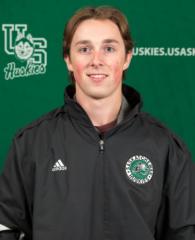 Jordan Stene
Joga Instructor- B Kin,
Jordan is the student athletic therapist for the U of S Huskies men's hockey team. Jordan was the first person in Saskatoon to become certified in Joga (J). Jordan works with athletes using Joga to work on strength, flexibility and rehabilitation. To find out more about Joga visit www.jogaworld.com there you will see all the professional athletes using this practice. We are proud to be the first business in Saskatoon offering this service.